Buy gold and silver - but how and what?
Congratulations - with your expressed interest in investing in precious metals, you have taken a decisive step towards the most significant capital investment in the history of mankind.
More than 10 years ago, I also did not know how and where to buy gold and especially what!
Silver have always fascinated people. In addition, the two precious metals have served as a stable value, non-manipulable currency for over 5,000 years. These characteristics are increasingly evident in today's major world currencies such as the U.S. dollar, euro, British pound or Japanese yen less and less.
More and more people feel that something is wrong with their (paper) money and invest in the oldest currencies in the world, gold and silver, in order to keep their assets safe in times of overflowing national debts and threatening inflation.
After many years of intensive stock market experience, I myself decided to invest in gold for the first time in 2004.
But how should I implement this decision: through large bars, small silver bars?
The choice was huge and I was undecided how I should most wisely implement my investment plan. With the memory of my own uncertainty before my first precious metal purchase and the experience I have gained since during subsequent purchases, I have written this guidebook for you, which is a combination of interactive advice and self-study. It is not only important to me that you choose precious metals and diamonds as an investment, but also that you understand why this is a gold decision!
If you just want a quick buying recommendation, you can find it at the end of the article!
Brochure "Precious Metals Purchasing Guide" and Basic Knowledge for Gold and Silver give first answers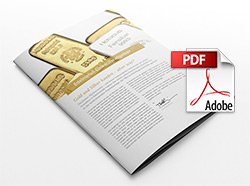 Short and compact, our brochure "Precious Metals Purchasing Guide" provides information : The brochure is intended to competently and completely answer all common questions that may arise when buying gold and silver for the first time. What this guidebook is not intended to answer is the question of why one should invest in precious metals at all - this is explained to you in detail in our Basic Knowledge for Gold and Silver - to my knowledge the most comprehensive basic knowledge section on the Internet.
Ever thought of diamonds for asset diversification?
I recommend you to divide your assets not only in precious metals, but also diamonds, because no other physical asset makes it possible to bundle such a high value in the smallest space, as the following chart illustrates:
For you, diamonds as an investment are uncharted territory? It was the same for me! After I started investing in precious metals in 2004, I grew the need to further diversify my assets, which were almost exclusively held in tangible assets. During my research, I came across diamonds in 2011 - a truly brilliant idea, as it turned out upon closer investigation! A brief introduction is provided by the brochure I wrote entitled "Diamonds - an investment with 900 million years of history".
In addition, I recommend you to watch the recording of the online conference "Diamonds - a brilliant capital investment!":
Where to Put Your Treasures? Consider practical aspects of storage!
Whether you already know whether you want to invest in gold, silver or diamonds or are still unsure what is right for you, you should first think about where you want to store your shiny treasures - your own home usually offers only insufficient protection, as such assets are only insured to a limited extent. Putting them in a safe deposit box is like putting your cheese in a mouse trap: Those who acquire precious metals or diamonds also do so because they harbor a certain distrust of paper currencies and the existing banking system.
After acquiring plenty of gold, silver and diamonds and saying "Farewell!" to classic investments such as life insurance, fund savings plans and building savings contracts, I was also faced with the question "Where to put the bling?" - in the practical tips for safe storage, I present various options and clarify the pros and cons: Storage & hiding places at home, bank safe deposit box as well as high security storage to name a few possible storages.
At the end of the article I also suggest a specific asset allocation.
1 ounce of gold is 1 ounce of gold? Not in my opinion!
Yes, purely in terms of weight, each gold ounce is the same: it weighs 31.1034768 grams. Even if it is not my conviction and strictly want to get the highest possible amount of weight of gold or silver for the invested paper money, you can quickly find the cheapest bars or coins related to the price per gram in our store: Firstly, all items on the category pages are sorted by default by the price per gram in ascending order:
The cheapest gold: all bars and coins sorted by price in ascending order
The cheapest gold coins sorted by price in ascending order
The cheapest gold bars sorted by price in ascending order
The cheapest silver: All bars and coins price ascending sorted
The cheapest silver coins sorted by price in ascending order
The cheapest silver bars sorted by price in ascending order
In addition, you will always find near the selling price this indicated: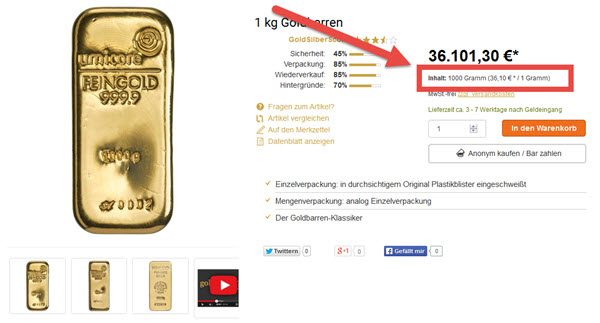 In particular, I pay attention to security features that make it incredibly difficult for counterfeiters to "foist" an imitation on me(see also my video with first-class counterfeits from the Far East!), as well as the possibility to resell my precious metal at any time at any place at prices in line with the market. In addition, a stable and space-saving packaging is important to me, which allows me to store even larger quantities well and protected from external influences.
The test winners of gold and silver divided by categories
If you also want to buy precious metals according to these aspects, you will find the respective test winners here:
The best gold
Gold coins in comparison
Gold bars in comparison
Silver in comparison
Silver coins in comparison
Silver bars in comparison
You want a concrete purchase recommendation to conclude?
You just want to invest quickly in gold and silver without having to deal with all the details described?
Then short and sweet: divide the investment amount 40:40 between gold and silver and 20% diamonds.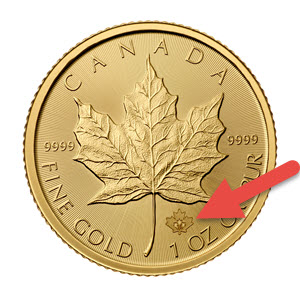 The most attractive gold investment for me at the moment is the 1 ounce Maple Leaf gold coin, because it is one of the best known gold coins in the world and very reasonably priced. Among other things with the additional maple leaf, which was attached by laser engraving, it is almost impossible to counterfeit them high quality. In addition, each 10 coins comes in a plastic tube convenient for storage.
For silver, I also prefer the Maple Leaf silver ounce - in addition to the reasons mentioned above, the master box, a solid plastic box for storing 500 coins, each packed in 20 plastic tubes of 25 pieces, should be mentioned.
From our assortment of brilliant-cut diamonds, I would choose a flawless half-carat or single-carat in the highest color grade "high-fine white + (abbreviation: D)" - these are always in short supply, therefore always in demand, and are therefore characterized by a comparatively low fluctuation in value!
Are you missing a decisive answer? Then write my team and me.
Now I wish you an exciting as well as above all enlightening reading and am pleased to welcome you afterwards as a new customer
of GoldSilberShop.de.
Yours
Tim Schieferstein
(Managing Director of the SOLIT Group)