Press area
GoldSilberShop.de is happy to provide editors and journalists with versatile support in the preparation of reports and research on the subject of investing in silver. You can find out more about us under "About us".
Overview of our services for editors and journalists:
Your contact for press inquiries
I am at your disposal for individual inquiries, special requests, interviews, image and graphic requests or course deliveries. If necessary, I will name the appropriate expert from our company for your information needs.
GoldSilberShop.de
Otto von Guericke ring 10
65205 Wiesbaden
presse@goldsilbershop.de
telephone: 06122-5870-18
fax: 06122-5870-22
Our subject areas and experts
Our claim is to answer press inquiries with the competence and expertise of an industry expert. We live up to our claim on the following topics and look forward to hearing from you:
Tim Schieferstein
As a trained banker and specialist in financial consulting (IHK), Tim Schieferstein is a founding shareholder of the parent company VSP AG and managing director of GoldSilberShop.de GmbH, which was founded in 2012 and merged with SOLIT Management GmbH - also a subsidiary of VSP AG - at the end of August 2018. The result: SOLIT Management GmbH, which now includes GoldSilberShop.de as a brand. Tim Schieferstein has been gaining versatile experience in online sales and marketing of financial services and products since as early as 1999 - including as managing director of the leading fund discounter. Since his first Krugerrand purchase in 2004, he has been an enthusiastic precious metal owner.
He will gladly be your contact person for the following topics:
Creative online marketing
Online sales of financial services and investments
Everyday experiences from the trade with precious metals
Current supply and demand situation with our customers
Advantages and disadvantages of individual bars and coins
"Green and sustainable gold": LBMA, Fair Trade etc. in comparison
Taxation of precious metal transactions
Precious metals in the context of private and company pension schemes
Secure transport, shipping and customs clearance of precious metals
Markus Blaschzok
As Dipl.-Betriebswirt (FH) and Certified Financial Technician, Markus Blaschzok is the author of a well-known market commentary with a focus on precious metals, commodities and Austrian Economics, as well as a premium information service for traders, traders and investors. Before founding his research company in 2010, he was chief analyst at an international precious metals trader based in Munich. Since 2015, he has been chief analyst at GoldSilberShop.de.
Markus Blaschzok has been a member of the Professional Association of Technical Financial Market Analysts (VTAD) since 2001. An early proponent of the Austrian School of Economics, he wrote his thesis on this school of economic thought as early as 2007 and takes a holistic approach to analysis. His regular report on Commitment of Traders data for the U.S. futures exchanges, provides traders and investors with an edge in trading the world markets. His weekly analysis on the manipulation of the gold and silver markets by governments and central banks is unique in the German-speaking world, as he is one of the few who can prove this in practical trading and use it to his advantage. Markus Blaschzok gives lectures on topics of the Austrian School, trading as well as other economic and monetary policy topics.
Technical analysis of gold, silver, palladium, Euro-US-Dollar as well as selected commodities
Chart analysis of aforementioned underlyings
Evaluation of futures market reports / Commitment of Traders data
Analysis of the global supply and demand situation of precious metals
Commenting on current market and economic events from the perspective of the Austrian School of Economics
Basic and specialized topics on the Austrian School of Economics
If your desired topic is not listed, we would still be pleased to receive your inquiry. We would be happy to check to what extent we can provide an expert from our company or to name one from our industry.
Published press releases
Previously published press releases can be found in our blog under the heading "Press Releases" as well as in our DGAP Newsroom:
Press releases published in the blog
Press releases published in the DGAP Newsroom
We in the media
October 2022: Two awards from €uro am Sonntag

Together with the German Customer Institute (DKI), €uro am Sonntag determined Germany's best precious metal dealers. GoldSilberShop.de achieved top rankings in the four categories "Conditions", "Trading", "Security" and "Customer Service" and received the seal "Top Precious Metal Dealer" for this. Also in the additional category old gold purchase GoldSilberShop.de could convince and received for it the seal "best old gold purchase".

You can find the complete test report here: Testbericht-Euro-am-Sonntag-2022.pdf

In the year 2022 GoldSilberShop.de received in the Focus Money precious metal dealer test whole 14 times the mark "very good", among them also for the first time the honor as "best precious metal dealer

20.10.2021: "Very good +" according to Euro am Sonntag

In 2021, Euro am Sonntag's precious metal dealer test introduced a new rating system and awarded the grade "very good+" for the first time. With this, the study authors wanted to create a better differentiation in the top places and honor extraordinary performance. As one of two providers, GoldSilberShop.de received this new top rating.

GoldSilberShop.de has the best service

"GoldSilberShop.de offers thebest service overall . The website provides comprehensive and understandable information as well as helpful tools, such as the display of the current gold rate or a price overview.

In addition GoldSilberShop.de offers the service best in the comparison  by E-Mail  - the need-based information leads to a simple solution of the request.


In addition, the test winner scores with a very good offer and comparatively attractive prices, which are below the industry average for all products examined".

2021 could convince GoldSilberShop.de with its service and and could with the test of FOCUS MONEY four times the mark "very well" reach. 

17.01.2020: Gold trading: Recognizing perfect partners

We have again achieved the award for the "Best Gold Dealer" both ONLINE and for the first time for our FILIALS.

For the fifth time, FOCUS MONEY with the German Financial Service Institute (DFSI) has examined the offer of more than 40 precious metal dealers with regard to the categories "coin trade", "bar trade", "service", "gold purchase" and "storage"

 

 

 

28.01.2019: "New luck in the new year: we are "Best Gold Dealer" for the 4th time according to Focus Money"

As the saying goes: "New year - new luck"! And that's exactly what we had right at the beginning of the year.

Together with the German Financial Services Institute (DFSI), Focus Money examined the offerings of more than 40 precious metal dealers with regard to the categories "coin trading", "bar trading", "service", "gold purchasing" and "storage".

.

 

21.10.2018: "New frontrunner and thus precious metal dealer of the year 2018 is GoldSilberShop.de"

We are overwhelmed - first the hat trick of Focus Money at the beginning of the year and now the next joyful news already reached us: after 2016 and 2017, Euro am Sonntag awarded us repeatedly with the top grade "very good". Together with the German Customer Institute (DKI), 11 providers were evaluated in the test. We are very pleased with 1st place and thus the title of "test winner".

 

17.09.2018: How do I buy gold coins cheaply?

The best reputation (overall grade "very good", market researcher DKI/€uro am Sonntag) is currently held by Degussa Goldhandel and GoldSilberShop.de among the providers with many retail outlets and advice.

21.02.2018: GoldSilberShop.de again 4-fold "Best dealer" according to Focus Money

12.01.2018: GoldSilberShop.de the third time in a row "Best Gold Dealer" according to Focus Money

29.10.2017: "Very good" and 1st place for conditions according to Euro am Sonntag

05.02.2017: GoldSilberShop.de best gold dealer as well as best silver, platinum and palladium dealer according to Focus Money

27.10.2016: GoldSilberShop.de receives top rating of "very good" in Euro am Sonntag's major precious metals dealer test.

12.05.2016: Fair Gold - is it worth the price?

GoldSilberShop.de from Wiesbaden offers investors looking for "green gold" bars from the C. Hafner refinery made from recycled scrap gold. "Recycled are, for example, remnants from the jewelry production of jewelers, dental gold and now to very small extent also gold recovered from old computers and cell phones," says GoldSilberShop managing director Tim Schieferstein.

02.03.2016: GoldSilberShop.de nominated for the grand prize of medium-sized businesses of the Oskar Patzelt Foundation
10.02.2016: Buy gold bars: 7 common mistakes
28.01.2016: Avoid the most common mistakes: buying gold bars or coins?
13.01.2016: GoldSilberShop.de test winner at Focus Money: best gold dealer, best gold bar dealer, best gold coin dealer, best gold buyer
01.12.2015: GoldSilberShop.de is precious metal dealer of the year 2015

05.11.2015: GoldSilberShop.de achieves "very good" for security and transparency, overall grade "good" in precious metal dealer test

Together with Euro am Sonntag, the German Customer Institute (DKI) analyzed how trustworthy a provider is. For this purpose, it asked about certificates of authenticity and And supply chains, and tested whether data transfers are encrypted, precious metal deliveries are secure and websites are transparent.

14.07.2015: Beware of counterfeit gold

Tim Schieferstein places the Krugerrand in a testing template. The diameter and thickness of the gold coin match the original dimensions. The weight is also correct on the precision scale. "This is an excellent fake," says the managing director of GoldSilberShop.de, which also has a delivery branch in Hamburg has a delivery branch. "The difference in dimensions between the original and the fake is a matter of fractions of a millimeter," the expert explains.

29.05.2015: "Green gold bars" instead of mine gold
11.10.2014: GoldSilberShop.de achieves the overall grade "good" in the precious metal dealer test
13.12.2013: How investors defy inflation and expropriation
26.11.2013: For silver coins from 2014 but no 19% VAT thanks to differential taxation
26.10.2013: Where does the gold price stand?

30.07.2013: Renewed run on gold

"Gold and silver play a major role for many as a reserve for times of need" says Tim Schieferstein.
Price data, information and interfaces
In addition to current buying and selling prices for bars, coins and diamonds, we also provide historical price and rate data in various data formats on a one-time or ongoing basis via interface.
The historical data includes high, low, opening, closing and average prices. We will be happy to provide further information including an interface description upon request.
Expert knowledge as YouTube video
In our YouTube channel you will find recordings of our online conferences as well as expert videos on various aspects of precious metals investment.
Monthly Online Conferences
Our Chief Analyst Markus Blaschzok cordially invites you to participate in our next online conference. These will always take place on the third Tuesday of each month.
During the approximately 45-minute conference, he will discuss current economic events as well as the development of the precious metals markets. The regular online conferences are ideal to be informed compactly about his current market assessment. At the end of the online conference you can ask personal questions, which will be answered live.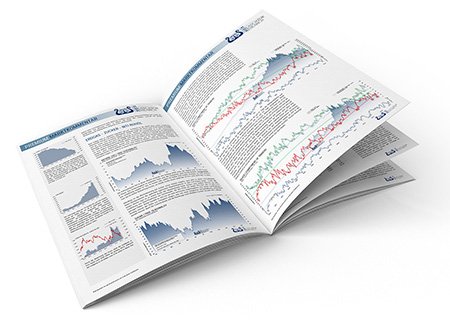 Markus Blaschzok offers detailed market and price analyses on the four precious metals gold, silver, platinum and palladium as well as on the currency pair Euro-US-Dollar and some selected commodities as part of the Premium Market Commentary.
In the publications he analyzes - besides technical key figures and charts - futures market data in a depth that is unique in its kind and thereby delivers extremely reliable buy and sell recommendations: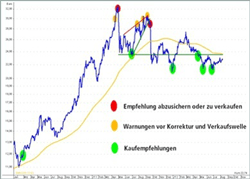 In recent years, he has succeeded in predicting medium-term trends extremely precisely. Taking silver as an example, he has been able to identify the lows and highs extremely accurately since 2010. With his opinion, he often stood contrary to that of our industry colleagues, who were usually euphoric or pessimistic at turning points.
Regularly, the Premium Market Commentary costs 178.80 euros per year. We would be happy to provide it to editors free of charge. Please write to presse@goldsilbershop.de.
Our Logo
We are happy to provide you with our logo in different variations and resolutions:
GoldSilberShop.de Logo collection as zip file
Portraits and group pictures
Tim Schieferstein, Managing Director
Markus Blaschzok, Chief Analyst
Group picture: The team of GoldSilberShop.de
f. l. t. r.: Markus Blaschzok (Chief Analyst), Michael Seidelmann (Customer Care), Luigi Craca (Customer Care), Antje Zahl (Sales Partner Care), Dieter Wiedenmann (Customer Care), Tim Schieferstein (Managing Director), Bianca Püschel (Customer Care), Walter Termer (Head of Customer Care), Frank Lukat (Warehouse Management & Trading), Mathias Kurek (Customer Care & Deputy Branch Manager Mainz).
Information brochure
Finally the time has come! We are now also available offline for you. Our first retail store has opened its doors at Rheinstraße 103 in Mainz. Directly on the banks of the Rhine, a historic site of gold mining, you can expect expert advice, excellent service, a wide range of bars and coins made of gold, silver, platinum and palladium, as well as a small collection of genuine Rhine gold.
Our "R(h)eingoldboutique" is the first address for lovers of precious metals in the Rhine-Main area. With us you are above all one thing: gold right!
Charts and graphics
Our terms of use
All photos, press pictures, diagrams and diagrams as well as course data may be used free of charge for neutral print and on-line articles, if under these as source "GoldSilberShop.de" or "www.GoldSilberShop.de "is indicated. Please let us have a voucher copy in case of use or the URL in case of online publications. Thank you very much!