Premium market commentary on precious metals, currencies and commodities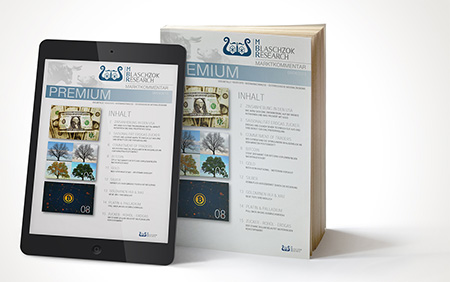 In the free GoldSilberShop.de-Newsletter analyzes and comments our chief analyst Markus Blaschzok weekly the situation at the markets and alternating the course development in each case one the Palladium. The premium market commentary, which is subject to a fee, offers you numerous other advantages: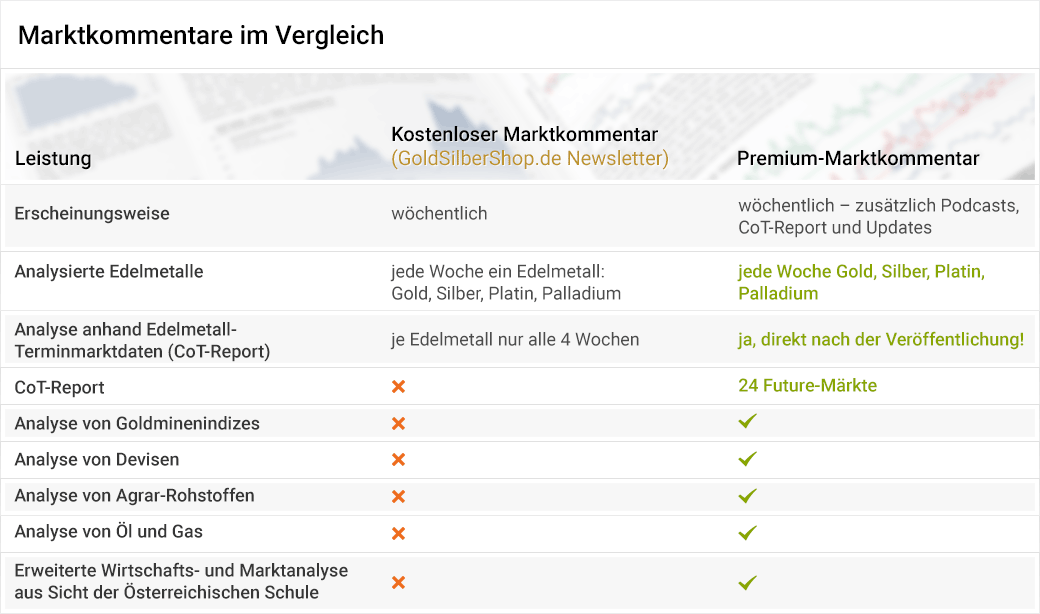 Many of the regular readers could convince themselves in the past years not only of the high quality of the Premium Market Commentary, but also achieve attractive trading profits by following the trading recommendations: One successful investment, one successful trade or a turning point in the market taken more accurately and already an investment in the Premium Market Commentary has paid off.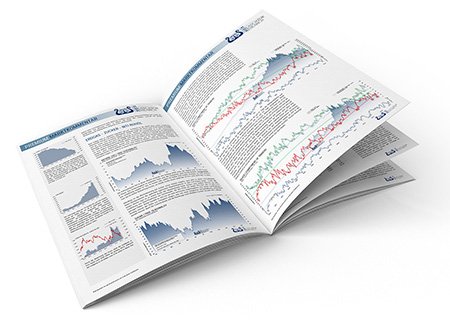 The Premium Market Commentary subscription includes:
- the well-known market commentary in extended extent with more analyses 
- to the well-known emphasis of the "precious metals",
- additionally in the focus the commodity, share, bond and foreign exchange markets
- with usually weekly publication rhythm, in the PDF, audio, or video format, 
- current updates with important market changes, if necessary daily, 
- short-term trade recommendations and Tradingideen, 
- the well known unique weekly premium CoT futures market report, 
- premium access to a long term sample portfolio for those subscribers who do not want to trade short term, 
- possibility to participate in the SMS sample portfolio service (only available in Germany)
- and in the annual subscription additionally special conditions for future special studies, lectures and seminars
License
Subscribers are generally only granted a single-user license. Please note the TERMS AND CONDITIONS from Markus Blaschzok Research. For multi-user licenses, for example for corporate customers who want to make the research available to their employees, please contact us via email at info@blaschzokresearch.de for an individual price calculation. 
Order
The Premium Market Commentary can be ordered as a subscription for a period of 6 or 12 months. If you choose a 12-month period, you will receive a 25% discount on the license fee, so that you pay an average of only 19.90€ per month. 
Order now