Highest security from the order to your home
For your security: High data protection, Trusted Shops buyer protection and secure shipping by market-leading value logistics providers
Only authenticity-tested bars and coins from renowned manufacturers
We only offer coins and bars that have been produced by renowned manufacturers and tested for authenticity. For example, we purchase gold and silver bars directly from Umicore, C. Hafner and Heraeus, who produce quality-checked good-delivery bars according to the LBMA standard . A certificate of authenticity and quality that accompanies the gold bars creates additional security.
Secure order process

The protection of your data is important to us. Transparent privacy policy and general terms and conditions underline the high standards we have for the security of your data and the ordering process.
In addition, we have the security of our website externally audited by SIWECOS: Only companies that have the security of their websites regularly audited can use the security seal listed above. It confirms that our website is not infected by malware, for example.
The "SIWECOS" project is sponsored by the German Federal Ministry for Economic Affairs and Energy as part of the "IT Security in Business" task force. 
Precious metals worth over €1 billion brokered
Goldsilbershop.de is a brand of SOLIT Management GmbH. Since 2009, several thousand investors have acquired through our group, gold and silver for more than 1 billion €.
"Best precious metal dealer" according to Focus Money
Since 2016, Focus Money has been testing Germany's best-known precious metal dealers every year. In 2022, we received the award as "best precious metal dealer" for the first time. In addition, we received the grade "very good" in 12 other categories and once the grade "good". 
In 2020, we were again able to win the award for ourselves. With the highest grade of "very good" in four categories and "good" once, we were able to secure the award as "Best Gold Dealer" in the Gold Dealer Test for the fifth time in a row.
According to Focus Money, we are also "Best Gold Bar Dealer", "Best Gold Coin Dealer" and offer "Top Service". We also received the top rating of "very good" in Euro am Sonntag's major precious metals dealer test in 2016 as well as 2017. In October 2020, we were again awarded the overall rating of "very good" by Euro am Sonntag.
Seal of approval awarded by Trusted Shops
The Trusted Shops seal of approval awarded to us is only granted to online stores whose reliability has been tested in detail on the basis of more than 100 individual criteria: For example, data protection and security, price transparency and the general terms and conditions are checked with regard to consumer friendliness.
Official Bullion DNA Dealer of the Royal Canadian Mint
As an official Bullion DNA dealer of the Royal Canadian Mint we offer you the additional security of having your Maple Leaf coins checked separately by means of a Bullion DNA Reader.
Member of the largest European coin dealer association

We are a proud member of the Bundesverband des deutschen Münzfachhandels e.V.. With over 160 members, this is the largest European association of domestic and foreign companies operating in the German coin market.

All members have common declared obligations. Among them is to guarantee the authenticity of all coins sold. To notify the association immediately of any counterfeits that are discovered, their characteristics and accompanying circumstances, in order to prevent the spread of counterfeits and to identify the counterfeiters.

In addition, we have undertaken that we will conduct ourselves in a morally and commercially sound manner. As a precious metal dealer who carries the association's signet, you will always receive comprehensive and trustworthy advice from us as a customer.
Optional Trusted Shops buyer protection guarantee selectable

Additional security is provided by the optional Trusted Shops Buyer Protection, which you as a consumer can take out when placing your order. It assures you through Trusted Shops the refund of the purchase amount, for example, in case of non-delivery.
Details about the Trusted Shops Buyer Protection
Our tip:
 In the
precious metal trade
it is usual to pay in advance via bank transfer. If you would like to secure your advance payment additionally, the addition of the Trusted Shops Buyer Protection offers. It protects your order against payment and delivery failures up to 20.000 €. If the investment sum planned by you exceeds this amount, it is advisable to divide this large sum on several "smaller" orders á maximally 20,000 €. In this way, you can also fully secure larger investments.
Secure payment also with giropay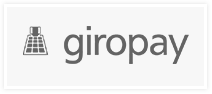 You are welcome to pay with giropay. Your order is then automatically secured with the giropay buyer protection. You have up to 30 days after payment to report any problems to giropay. If no agreement is reached, you can transfer the clarification to giropay within a further 10 days.
Secure payment, also by cash on delivery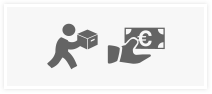 By paying cash on delivery you have the possibility to pay your order up to a value of goods of 2.000€ comfortably in cash at your door. After receipt of your order, the goods will be handed over to the shipping partner on the next working day, if in stock. Please have the invoice amount suitable and in cash ready upon delivery, the delivery person usually does not have change ready.
Safely to your home with Ziemann Valor as your logistics partner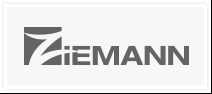 As one of Germany's leading valor transport companies, Ziemann Valor GmbH, a subsidiary of Ziemann Sicherheit GmbH founded in 1956, handles the warehouse logistics for us and, together with cooperating special shipping service providers, the dispatch of shipments to our customers. This is always done under the maxim we have set for ourselves, "Safely to your door". In detail this means:
Video-monitored picking: the packing of your order is monitored with high-resolution cameras - at any time, it is thus possible to trace that your order has completely left the warehouse.


Always fully insured shipping: We assume the shipping risk for private individuals as buyers and have insured every shipment for 100% of the replacement value against loss, theft, etc.


Stable packaging: Your bars and coins are shrink-wrapped or packed in coin sleeves / capsules, tubes so that they can not be scratched. These are placed in one-time sealable safebags, which ensure that no one can tamper with the shipment unnoticed. The safebags come together with filling material, which ensures that your goods are additionally protected, in a sturdy shipping box. Transport damages are a foreign word for us.


Safe transport: Your order is always transported in a vehicle that is secured according to the value of the goods. This can be an armored courier truck or, in the case of particularly high values, a value transport.

Neutral transport & packaging guarantee discretion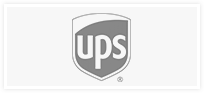 We believe that the fact that you own precious metals is nobody's business. For this reason, our shipments are always neutrally packaged so that no one can guess the contents either by looking at the packaging or by shaking it. In most cases, your shipment will be sent via UPS or value courier so that the handover of your valuable order is also inconspicuous as with an "ordinary" package. Of course, every shipment is sufficiently insured.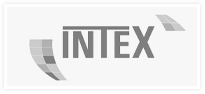 Value courier shipments are usually delivered by Intex parcel service, which specializes in valuables. With Intex you can arrange delivery time slots or even Saturday deliveries.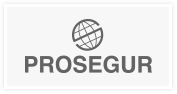 Only in the case of particularly high values of goods (from approx. 50,000 €), when delivery is only possible by means of cash-in-transit, we deviate from this. In this case, we or the cash-in-transit company will contact you in advance, as some aspects have to be discussed for a safe delivery.
Inspect order in person at pickup and pay cash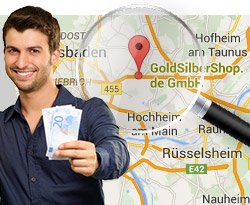 By default, we ship your order immediately after payment in advance.
Alternatively, you have the possibility to receive your order personally at more than 120 locations in Germany.
In addition, you also have the possibility to buy precious metals and diamonds anonymously at the locations within the framework of a table transaction and to pay cash.
Details on pickup and cash payment on site
For our own safety: we do not hold any precious metal stocks
For our own safety, we do not keep any precious metal stocks at our headquarters in Wiesbaden - all storage takes place at our logistics partner Ziemann Valor. Ziemann stores precious metals under the highest security measures so that a burglary-theft can be excluded.
More information and your next steps:
FAQ about ordering and shipping
FAQ about security
FAQ about the ordering process
FAQ about exchange, revocation and complaints
FAQ about payment
FAQ about product selection
FAQ about taxes on gold and silver
FAQ about buying gold and silver
FAQ about the partner program
Shipping costs within Germany
Payment with cash
Ordering process: It's that easy!