How the Bullion DNA Reader works
The Royal Canadian Mint's Bullion DNA Reader offers a new, innovative method for authenticating Maple Leaf coins: Unlike other testing methods, it does not examine the material for impurities, such as tungsten, but instead uses a scanning process to match the surface of the coin. In this process, the scanned surface of the coin is matched with the mint's database. The database contains a scan imprint of all coins produced since the introduction of Bullion DNA.
In this video we show in detail how a check with the Bullion DNA Reader works:
Maple Leaf Gold & Silver Coins: Bullion DNA Reader creates security
Advantages of Bullion DNA testing
In addition to the security features that already make Maple Leaf coins highly counterfeit-proof, the Royal Canadian Mint's Bullion DNA Reader underscores that Canadian bullion coins are the safest in the world.
Testing with the device, which is provided exclusively to approved dealers, is a simple and transparent way to have the authenticity of individual coins confirmed by the mint.
Verification of your Maple Leaf coins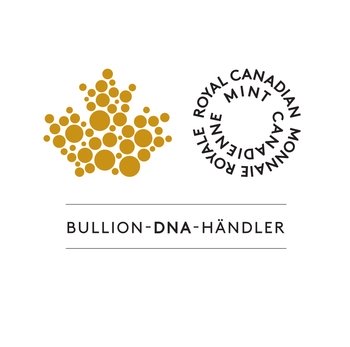 As an official Bullion DNA dealer of the Royal Canadian Mint, in addition to authenticating precious metal bars and coins, we also offer verification of the following Maple Leaf coins using the Bullion DNA Reader:
Older vintages cannot be checked using Bullion DNA Reader because the Royal Canadian Mint has only created a database with the scans of the coins from the respective year of minting.